Lifeline Kokoda Track Challenge 2012
Raised So Far
$118,789.00
Help us raise vital funds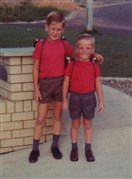 Creator: Darren and Wayne Goodwin
Close at Saturday, 30 June 2012
Fat Kids Walking
Darren And Wayne are taking part in the 2012 Kokoda Track Challenge (19th to 29th April) and are aiming to raise much needed funds for Lifeline.
We are doing the hard work and all the walking (3 months preparation and 110 km on the track), you can help by sponsoring us. All funds raised go directly to Lifeline Australia to help maintain this much needed service. All donations made through this appeal are tax deductible and Lifeline will issue you with an official receipt. We will be personally covering all of our own travel costs.
Suicide is a leading cause of death for people under the age of 44 in Australia, most suicides are preventable and we all have a role to play. By supporting us you will allow lifeline to help more people in crisis. Each day around 1250 calls are answered on Lifeline's 24 hour telephone crisis line. Around 50 of these calls are from people who are highly suicidal.
The Kokoda track as described by Major-General Sir Frank Kingsley Norris in 1942 "Imagine an area 100 miles long, crumple and fold this into a series of ridges, each rising higher and higher until 7000 feet is reached, then declining again to 3000 feet." So this is no "Walk in the Park", there are no 5 star hotels or any pubs, so we will truly be doing it hard, jump on board and donate. We will be documenting the journey and we will be having a get together with all our sponsors on our return for a night of tale telling and well deserved cold beers.
All Donations are welcome whatever amount.
All donations over $500.00 will receive a commemorative plaque with a image taken at Brigade Hill on Anzac Day.
Donations over $1000.00 you will receive a commemorative plaque with a NUDE image taken at Brigade Hill on Anzac Day.
Please help me make a difference by clicking on Donate Now to make a secure online donation.

Thank you for your support!

Lifeline
Lifeline's 24/7 telephone line - 13 11 14 has been providing suicide prevention and crisis support services for 50 years.

Suicide is the leading cause of death for men under the age of 44 and women under the age of 34 (ABS 2009).
Each year Lifeline receives over one million contacts from people connecting to care and support by phone, web or face-to-face.

The Lifeline 24 hour telephone crisis support service continues to receive a call every minute on 13 11 14.

To learn more visit http://www.lifeline.org.au
FUNDOMETER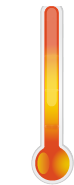 Target
$12,000
Raised So Far
Team Total
$17,480
My Total
$17,480
Team Members
Join Team
My Total: $17,480
Team Total: $17,480
To Join this team you need an Individual page. You must first either register for the event or create a fundraising page.
Return to the
event home page
to do this.
You need to either REGISTER or LOGIN before you can join this team.
Not logged in? Close this window, log in (top right), and select 'Join This Team' again.